New Third Edition Sunrise Readers Arrive in Harare!
Let's celebrate! Here they are!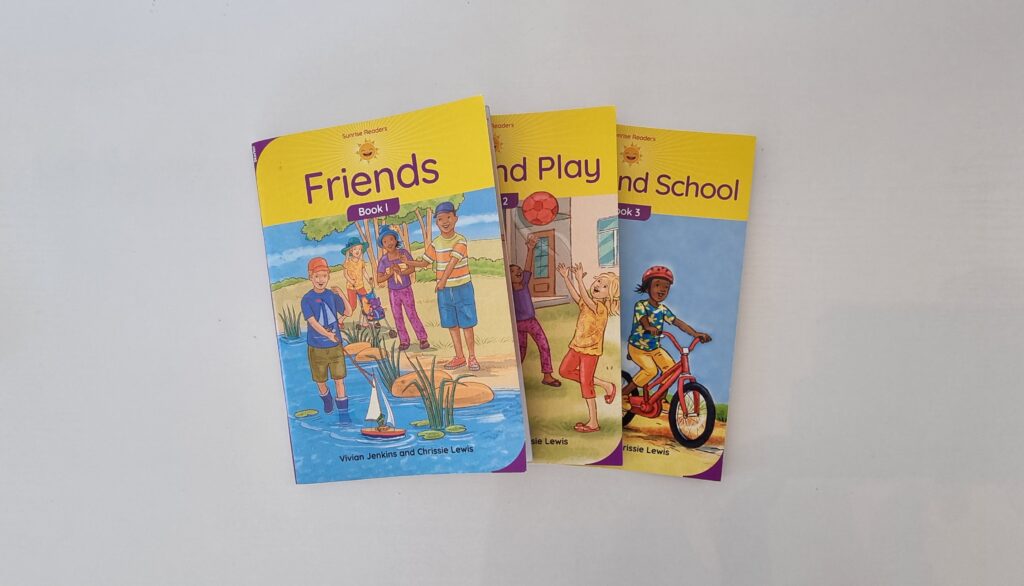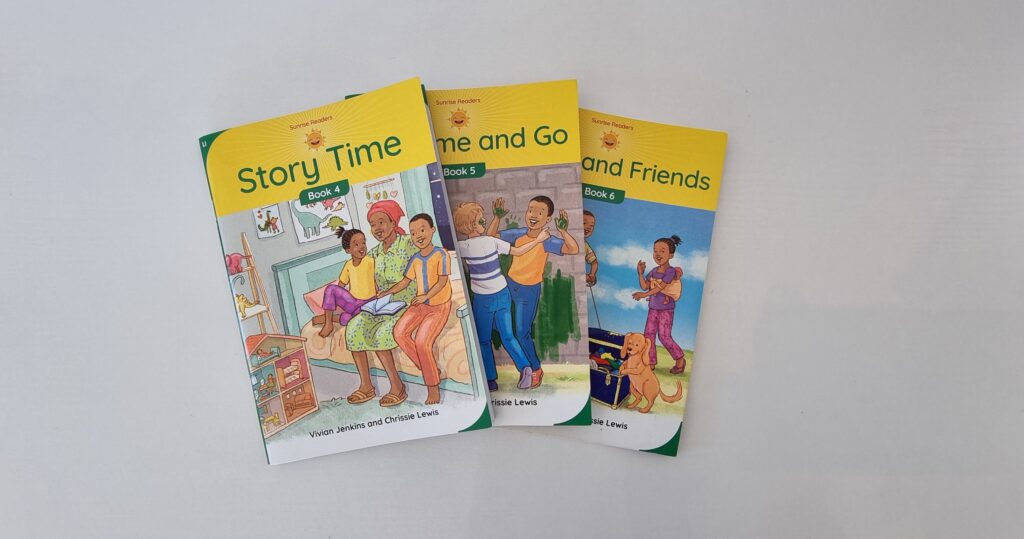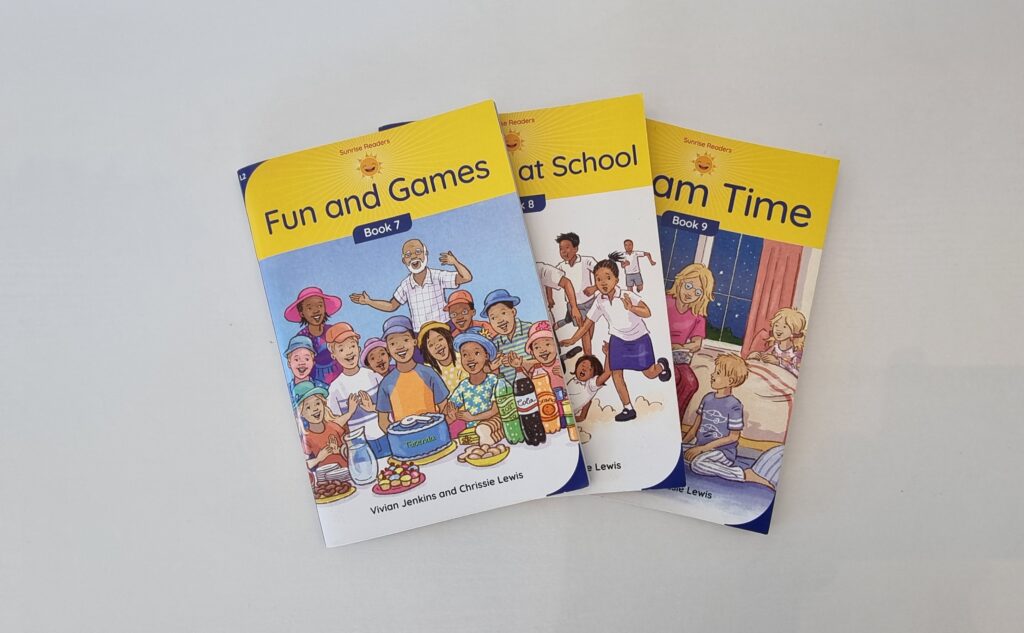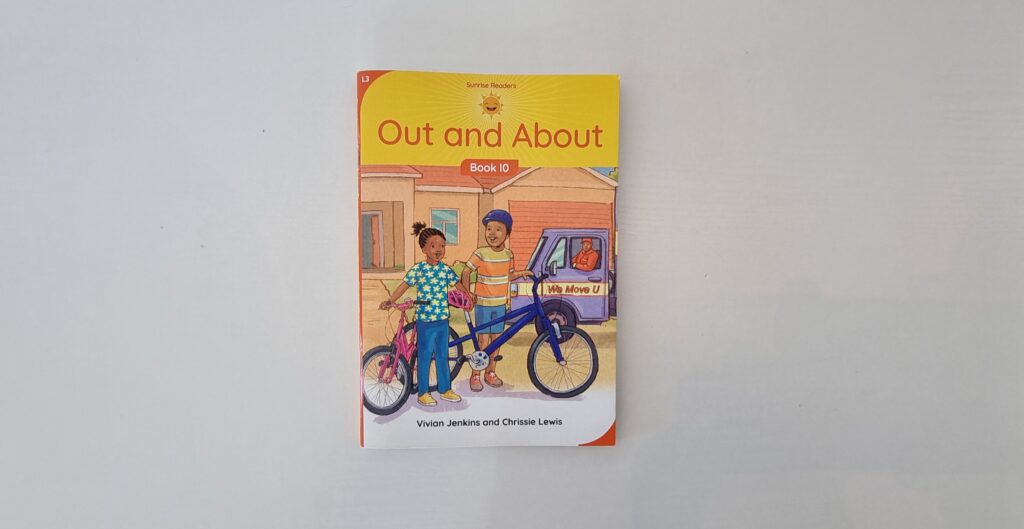 PLEASE drop in (Block E Emerald Office Park, 30 The Chase, Emerald Hill Harare) or call SchoolBooks4Africa: +263 787 975 804 or email: sales@schoolbooks4africa.com to place or collect your order.
Why did our valued agent and booksellers have to wait so long?
After many frustrating delays, our largest-ever consignment of beautiful new Third Edition Sunrise Readers arrived at their destination in Zimbabwe last week – on Friday 20 January.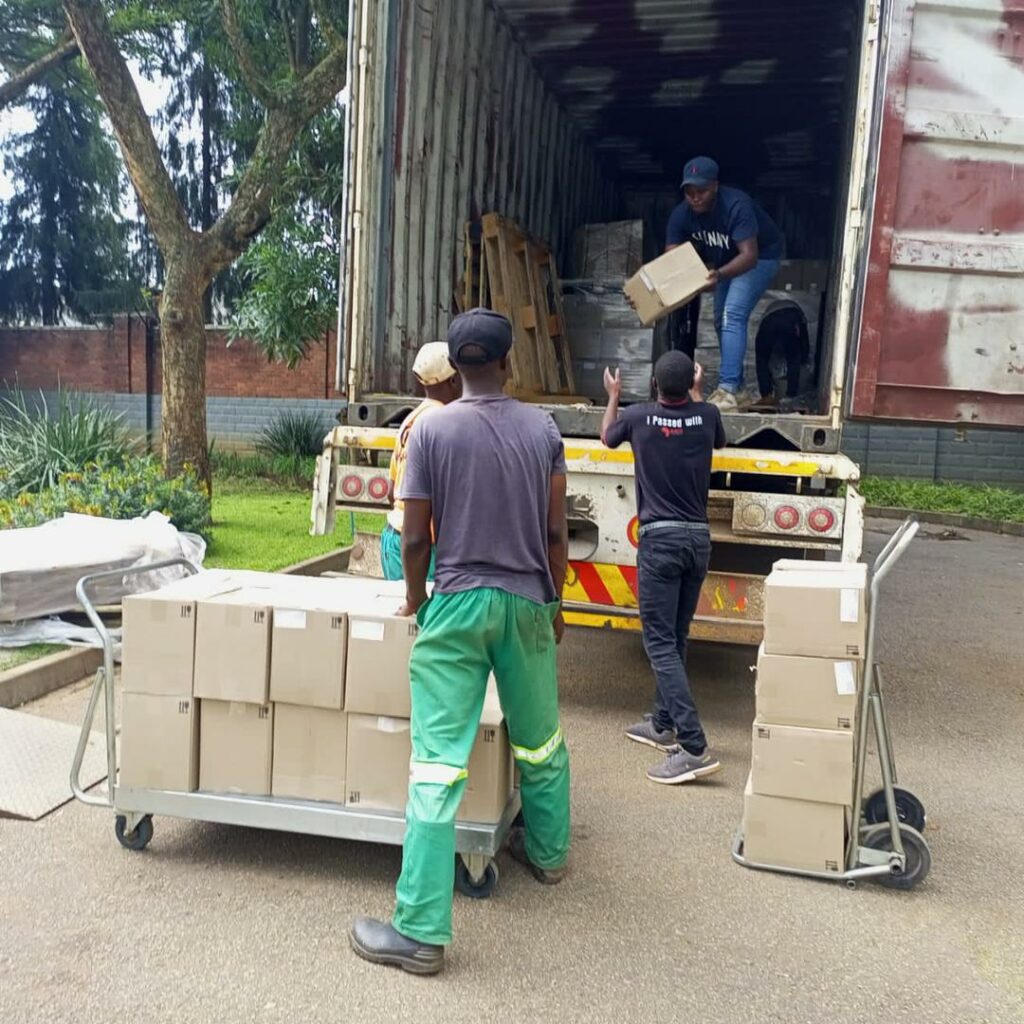 Our respected booksellers have a right to wonder if we couldn't have been more organised and efficient. After all, surely the #SunriseReaders should have been available before the first week of term in Zimbabwe? We assure you all that our goal was to supply our trusted agent, SchoolBooks4Africa before the end of November 2022.
So what happened? Well – first, the Sunrise Readers needed to be rebranded after Pearson Education Africa (Pty) Ltd (PEA) closed down, and the intellectual property (IP) was purchased by their authors. The legal aspects of that took time, with the IP passing into our hands in the first week of July 2022. In the meantime, Sunrise Educational Publishing (Pty) Ltd was established and was given the licence to publish the Sunrise Readers.
Then – all of the PEA copyright material needed to be removed, and the #SunriseReaders had to be "rebranded". That even included the font! Can you believe it? This work was done meticulously by a local specialist Cape Town company – FIREBRAND. Once they had prepared the Readers, the books had to be printed and re-submitted to the Ministries of Education in Zimbabwe and Zambia for approval. There was a lot of communication backwards and forwards, and some unavoidable delays occurred during this process.
At the end of November, we were finally given approval to press the "print" button. Our large commercial printers had waited patiently. The work was scheduled first for mid-October, then postponed to mid-November. The printer was hopeful that they could get the books printed before the end of the first week in December. However! By submitting the final versions of the high resolution print-ready PDFs to the printer in the last week of November, it was clear that it would be difficult to print the order in two weeks. THEN! Critical load shedding struck South Africa from the first week of December, and now there was nothing our printer could do. (The print run was finally ready for collection on 20 December. By this time, the courier company was winding down operations, and not carrying cross-border goods until the end of the first week of January.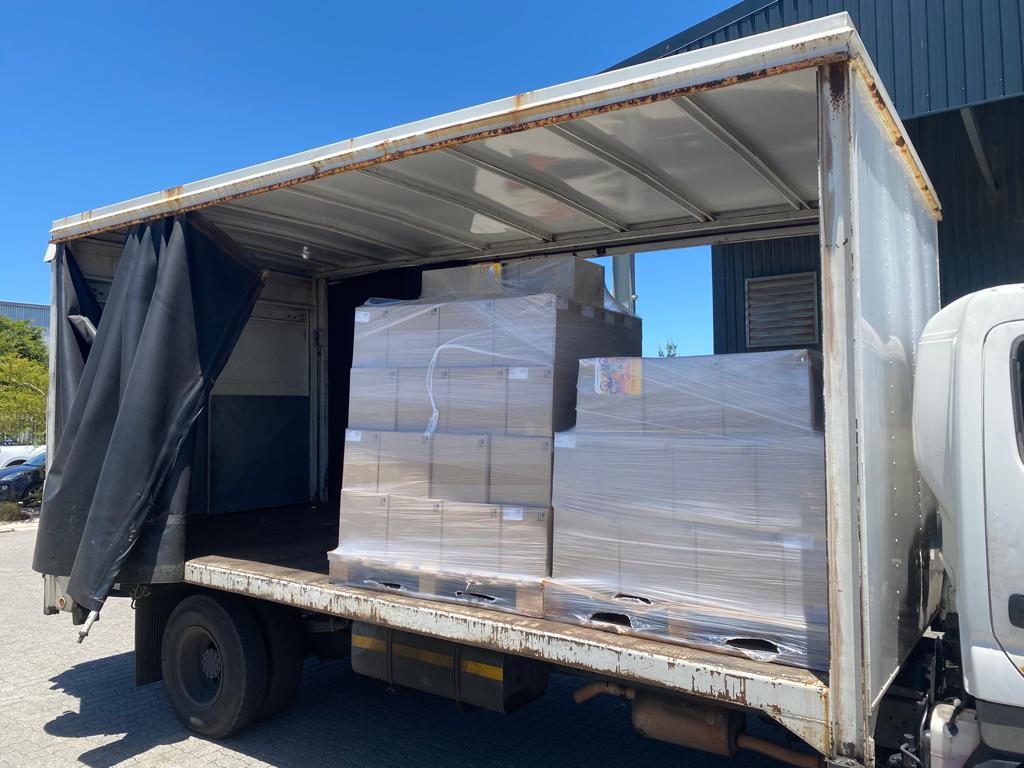 WHAT A BLOW! We were devastated. Letting our agent and our customers down is the last thing we wanted to do. Knowing that our treasured learners would not have their books to take to school with them on Day One was heartbreaking. We are passionate about our learners. We are passionate about literacy. What a way to start.
We were delighted to hear that the books were in Johannesburg by 9th January, and we hoped the consignment would arrive within a few days. However, a large consignment involves a lot of border administration and it was another ten days before the books arrived at SchoolBooks4Africa in Emerald Hill.
Dishonest duo
To complicate and confuse matters further – two individuals purchased small orders of #SunriseReaders, collecting them when the print was completed on 20 December. They used South African phones and addresses, and assured us that they were working in South Africa. They insisted that most of the books were for an NGO in South Africa, and the rest would be sold in South African schools. However, we were deceived, and the books were immediately driven to Zimbabwe and taken across the border, presumably with no observance of legal processes. They were suddenly available in bookshops before the New Year.
What a disappointment for our trusted agent who has such faith in the #SunriseReaders, who has invested in this large consignment of books, and works with honesty and integrity. We felt we had really let them all down by trusting unscrupulous individuals. Our valued booksellers were patiently waiting for their orders. They were confused that books were suddenly available in the country, and they had not been informed. Hopefully this explanation will help everyone to understand. May we take this opportunity to express our appreciation for you all, and apologise for the significant inconvenience caused.
Plenty for everyone!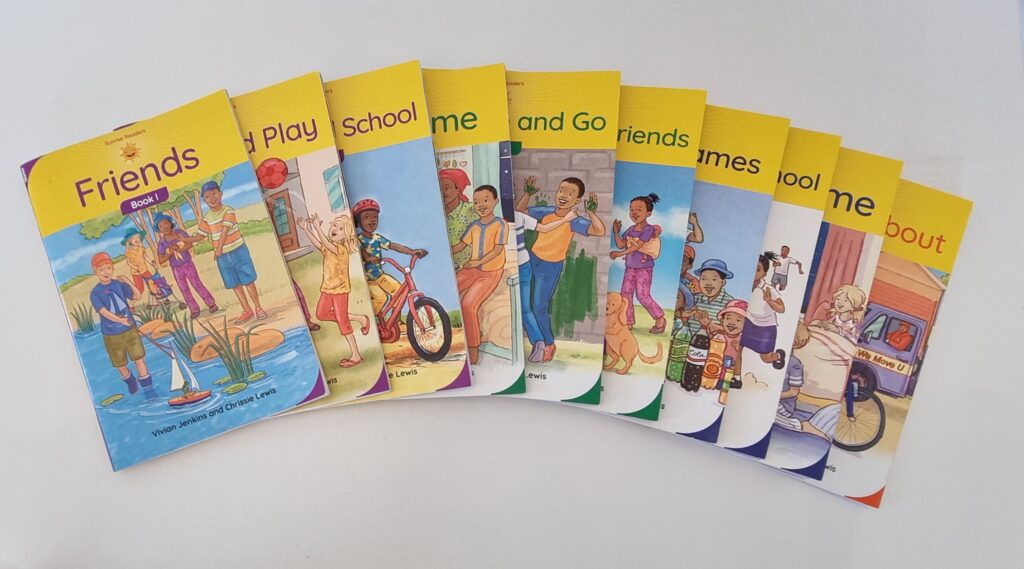 THANK YOU FOR YOUR PATIENCE! PLEASE CONTACT OUR AGENT, SCHOOLBOOKS4AFRICA, TO COLLECT OR PLACE YOUR ORDER:
SchoolBooks4Africa
Block E Emerald Office Park 30 The Chase Emerald Hill Harare
Cell: +263 787 975 804
sales@schoolbooks4africa.com