Sunrise Educational Publishing
Relevant, Colourful Reading Materials for Effective Learning
The Sunrise Readers are a reading scheme. They are a delightful series of carefully structured reading books to be used in the teaching of reading in the first years of a child's education in English. Along with the assistance of tailored in-book learning activities, the vocabulary accumulates gradually and the children are soon reading lively, interesting stories that are relevant to their own environment and experiences.
Colourful Illustrations and Do This Activities
The illustrations are bright and attractive, full of action and humour. Their local setting makes them relevant and appealing to children in Africa.
Short "Do this" activities help learners to apply their developing reading skills in reading, writing, talking and listening. Teachers and parents rely on these activities to consolidate learning.
First Years
Learning to read in English
The learner with good English, and no challenges in reading competency, will usually complete Starter Level and Level One in Grade One. (Books 1 - 6). She will then continue to Levels 2 and 3 in Grade Two.
If a child is learning to speak English in Grade Three or Four, she/he will begin with Sunrise Readers Starter Level then. The Sunrise Readers have greatly supported children in learning to speak, read and write the English language.
Time-Tested & Approved
Loved by children, parents, and teachers for over 30 years.
Originally written in 1985 and recently updated, Sunrise Readers have formed the backbone of teaching literacy in Zimbabwe for over 30 years. Books 1 - 10 were updated in 2016, to bring the context up to date for the this generation. Everything that made these books so effective and popular has been retained. Books 11 and 12 are updated and Books 13 - 20 are still to be revised.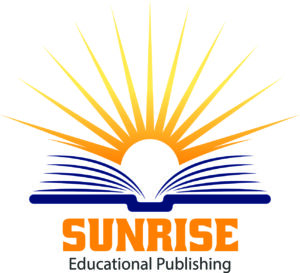 Sunrise Educational Publishing is the Cape Town-based publisher of the Sunrise Readers - the teachers' and parents' reading scheme of choice in Zimbabwe.
The Sunrise Readers were first written and published in 1984/1985 in Zimbabwe to meet the need for a relevant, local reading curriculum. They were published by Longman Zimbabwe, and approved by the Ministry of Education, Zimbabwe. In 2013, Pearson Education Africa took over from Longman Zimbabwe. They asked the authors to update the Sunrise Readers Books 1- 10 in 2016/2017, and began to market the books in Zambia and Botswana.
Pearson Education Africa closed in May 2022, and Sunrise Educational Publishing (Pty) Ltd was formed to publish the Sunrise Readers. Our young company has a passion to impact literacy in Africa, with a desire to get the Sunrise Readers into the hands of the children. Our business philosophy is high volume/ low profit margin and we encourage book sellers to support us in this.
Already this year, in 2023, the Sunrise Readers have been approved by the Ministry of Education in Zambia, and are available in Zimbabwe, Zambia, Botswana and South Africa. Books 11 and 12 have been revised by the authors in 2023, and Book 11 has been published and printed by Sunrise Educational Publishing (Pty) Ltd, with Book 12 available by the end of July.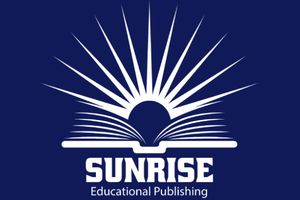 We know you loved them! We did too! Our own children learned to read with the Sunrise Readers – nearly forty years ago! YES! They WORKED – generations of children…
Read More