Dream Time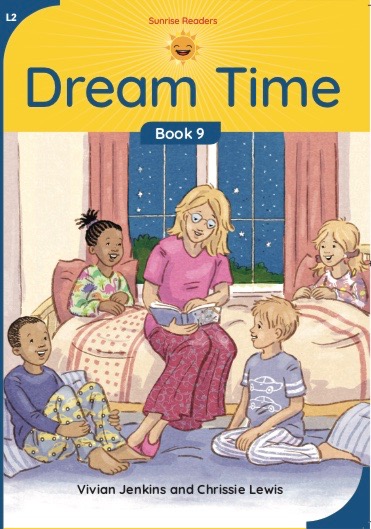 Here are more essential resources to support teachers and parents when introducing their children to Sunrise Readers, Book 9 – Dream Time. Throughout the Sunrise Readers series, we encourage teachers and parents to use an eclectic approach to reading – that is, to teach reading using a combination of all of the trusted methods – and even be adventurous, and include some new ideas! We believe in the fundamental foundational approach of using the systematic teaching of phonics right from the start. Along with that, we introduce the vocabulary for each book, using the sight-word approach. At the same time, the teacher will be telling, talking about and reading the full story to the children; and using the sentence method by reading the words in full sentences with the class.
Teacher's Guide:
Remember – our Teacher's Manual contains lots of ideas and it is available as a free downloadable PDF. Here it is if you haven't already used it:
Sight Words/ Flashcards for Book 9
Large free downloadable flashcards are available here. They will be useful when introducing (or practising/reinforcing) the vocabulary used in Sunrise Readers Book 9. These larger flashcards may be used with the whole class, or in groups. When printed and laminated, they may be useful in games too.
Also included below are medium-sized vocabulary flashcards, which will be very useful for group practise and games – and small flashcards, which may be used for practise at home or in games. Learning includes lots of repetition to reinforce and consolidate what's new. Basically, we anticipate that teachers and parents will make learning as much fun as possible, and we hope that these flashcards and resources will make life easier for you in this most-important task – empowering your children to read!
Story Word Lists for Sunrise Readers Book 9:
In our Teacher's Guide, we recommend that vocabulary is practised and reinforced as much as possible – which includes sending words home with the children as "home work". Teachers, please encourage parents and care givers to make this as much fun as possible. Also, be aware that sometimes the children who are in most need of support will not get it at home. This means that you will have to give more support to those children. If you feel that small flashcards (sent home in a soap box) are no longer the most convenient, we have produced word lists for each story that can be pasted into a small A6 notebook and sent home that way. These story wordlists also include some extra activity ideas for teachers or parents.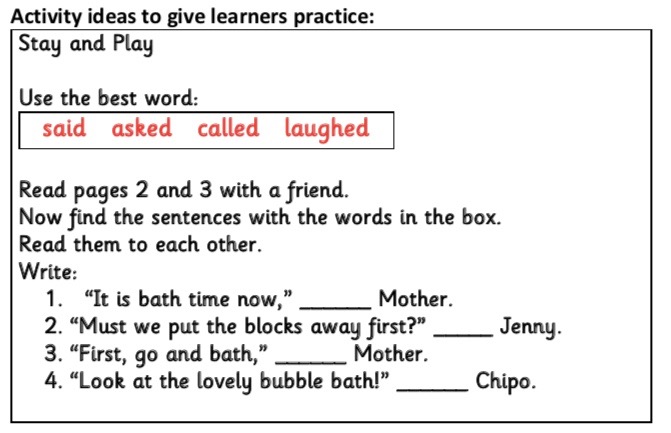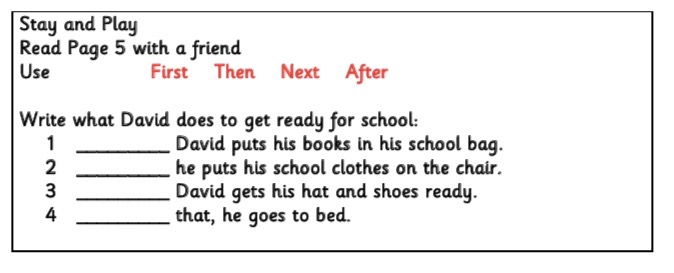 'Do This' Answer Guide Book 9:
And – in case you have missed this from an earlier post – here is the Do this answer guide for Sunrise Readers Book 9 – "Dream Time".